What is the main problem with modern day hoodies? They don't come with built in pillows! Sure, maybe you never realized the problem before, but now that we know inflatable sleep hoodies exist, it sure seems like a plausible problem.
If you travel a lot or just lead a busy life, this sleep hoodie with built-in inflatable pillow could change your life. You can thank Hypnos, a California-based company, for the supreme sleeping invention.
Josh Woodle is the designer behind the sleep-happy hoodie. Not only is the sweatshirt comfy-cozy but also it's good looking enough to pass as real clothing. When you want to kick back and catch a few ZZZ's all you have to do is blow up the inflatable hood and you've got yourself a regular old built in pillow.
---
It sure looks like a normal hoodie…
Hypnos Kickstarter

Hypnos Kickstarter

But can your hoodie do this?
Hypnos Kickstarter
The sweatshirt recently launched a Kickstarter campaign with the goal of raising $30,000. In proof of how much people want to nap more freely, the sweater has raised an incredible $143,485 at the time of writing this, with 5 days still left in the campaign.

Simply blow it up…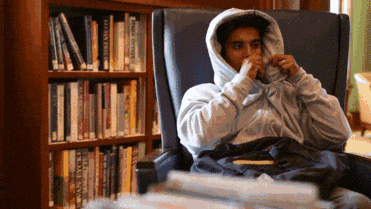 Hypnos Kickstarter
And fall asleep!

Hypnos Kickstarter
There are a few different sweatshirt styles currently available, starting at $46. You have your pick between fitted or relaxed styles, all of which are made from 100% cotton. There is also a nylon jacket with inflatable pillow as well.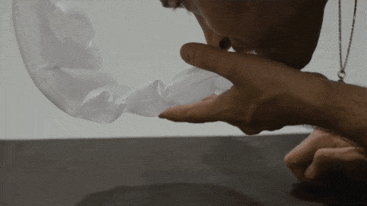 Hypnos Kickstarter
Sweet sweatshirt dreams!
Hypnos Kickstarter